XVAPE XMAX Starry
Welcome to the XVAPE XMAX Starry Portable Vaporiser, a small, stylish and fast portable vaporiser from the Colorado based vape experts. Get yours today, we will not be beaten on price! Buy Your XMAX Starry Now!
The XMAX STARRY is a premium dry herb vaporiser featuring neat touches such as anodized aluminum body, retractible magnetic mouthpiece and adjustable temperature control. Everything that every vaper is looking for. Purchasing this device feels like it should cost a lot more. If you're looking for a new vape or even your first ever vape this is a good unit to start with.
The Starry is easy to pocket, easy to grip and pass around as well as being easy to conceal, fitting perfectly in you palm of your hand.. It's perfect for the adventurous on the go type whether you're hiking, biking or just a night out.
We recently had the opportunity to check it out, and had the chance to test out its performance and features.
The Starry will come with cleaning tools, one replaceable rechargeable battery, a USB charging cable, instruction manual and so on. Everything you actually need.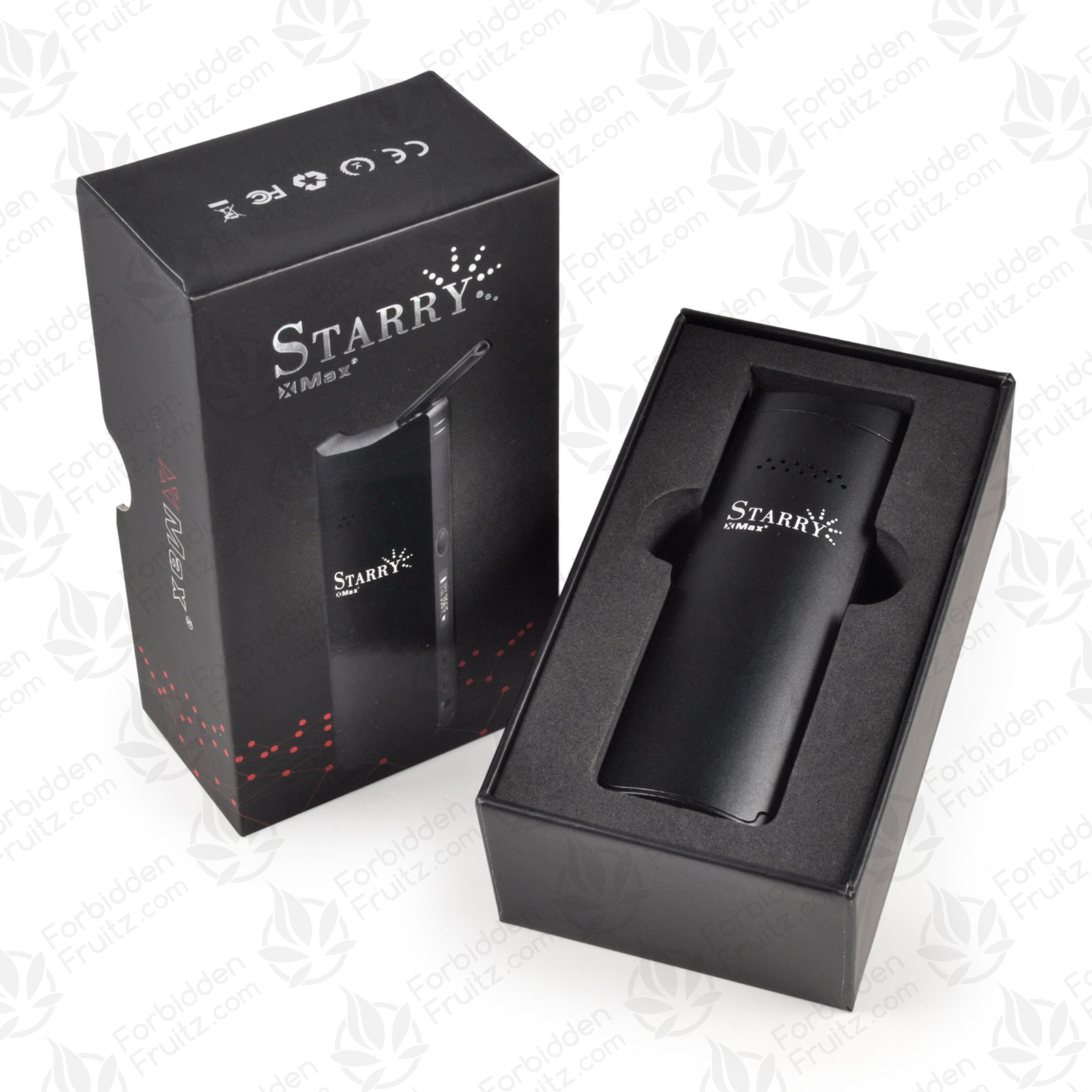 Heating, Display & Battery:
The heat up times and temperature options are impressive. Not only does the unit heat up in under 30 seconds but you get a full temp spectrum with on vape display and easy to use temp buttons.
The full temp spectrum runs from 105c to 240c. I never really go above 220c but the option is there to really cook your herbs if you wanted. The Starry features a 5 or 10 minute session timer which is user adjustable by holding the power and up buttons.
The XMAX Starry vaporiser uses a 2500MAH, 18650 rechargeable replaceable battery. As well as being able to charge it with a external charger. Averaging about 70-80 minutes of battery life on a single charge which is really good for the size of this device. It has two different session times, one for 5 minutes and the other is 10 minutes, this ensures battery life-saving.
General Use:
Try to remember to brush out the chamber and mouthpiece after every session to prevent any build up, and to maintain its high performance. This will generally keep it clean, which then saves time and hassle on your side.
I recommend a fine grind when packing the XMAX STARRY, as this helps it burn more effectly and will give you better results. You can achieve a fine grind by using a grinder, you may already have one or maybe need a new one, or you just don't own one, in that case get yourself over to the website and pick up a Thorinder MINI Deluxe Herb Grinder, oringal price at £50.00, our selling price is a whopping £28.00. However this can be done by hand, but again if you are looking for the best experience possible then I suggest using one.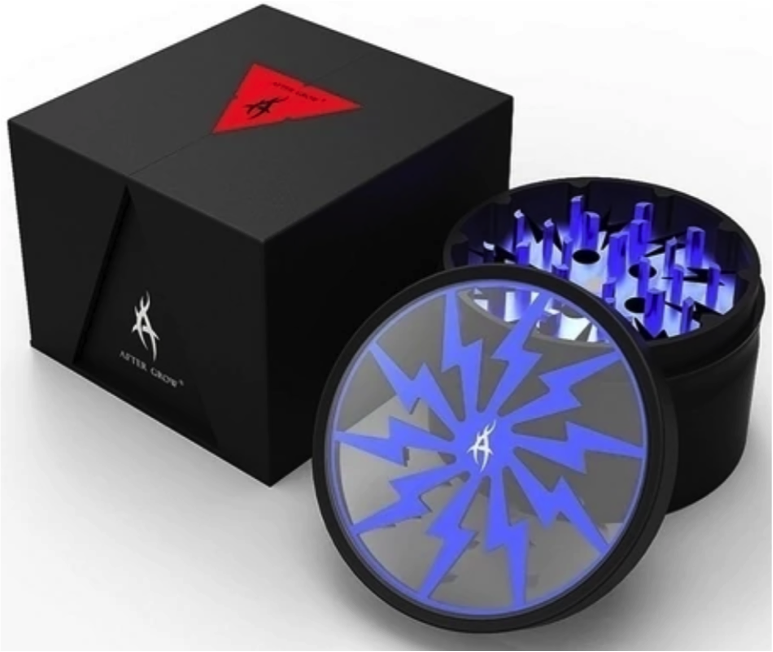 The amount you decide to pack is totally down to you, and your preferences for your own sessions.
So… What do we think?
For its price it's definitely a must buy vaporiser. I totally recommend this portable vape and I know you won't be disappointed with the purchase because of its convenience to replace spare batteries, and the vapour quality and performance is just outstanding. If you're still looking for other vapes that match its price and quality, again, visit our website and take a look at our wide product range.
If you have any questions, or want to get in touch with us, please don't hesitate. You can find us on our website ForbiddenFruitz & eBay. And don't forget to follow/like/comment on Facebook, Twitter & Instagram.