IT'S CHRISTMAAASSS!!!!!!
.....Well, it isn't yet but everyone else is banging out the Christmas promos so we put together our own little Christmas gift guide for you lot. Just see it as a John Lewis catalogue but full of good things that you actually want. We have plenty of items to suit every budget so you can definitely end 2018 on a high!
Our top three Portable Vaporizers.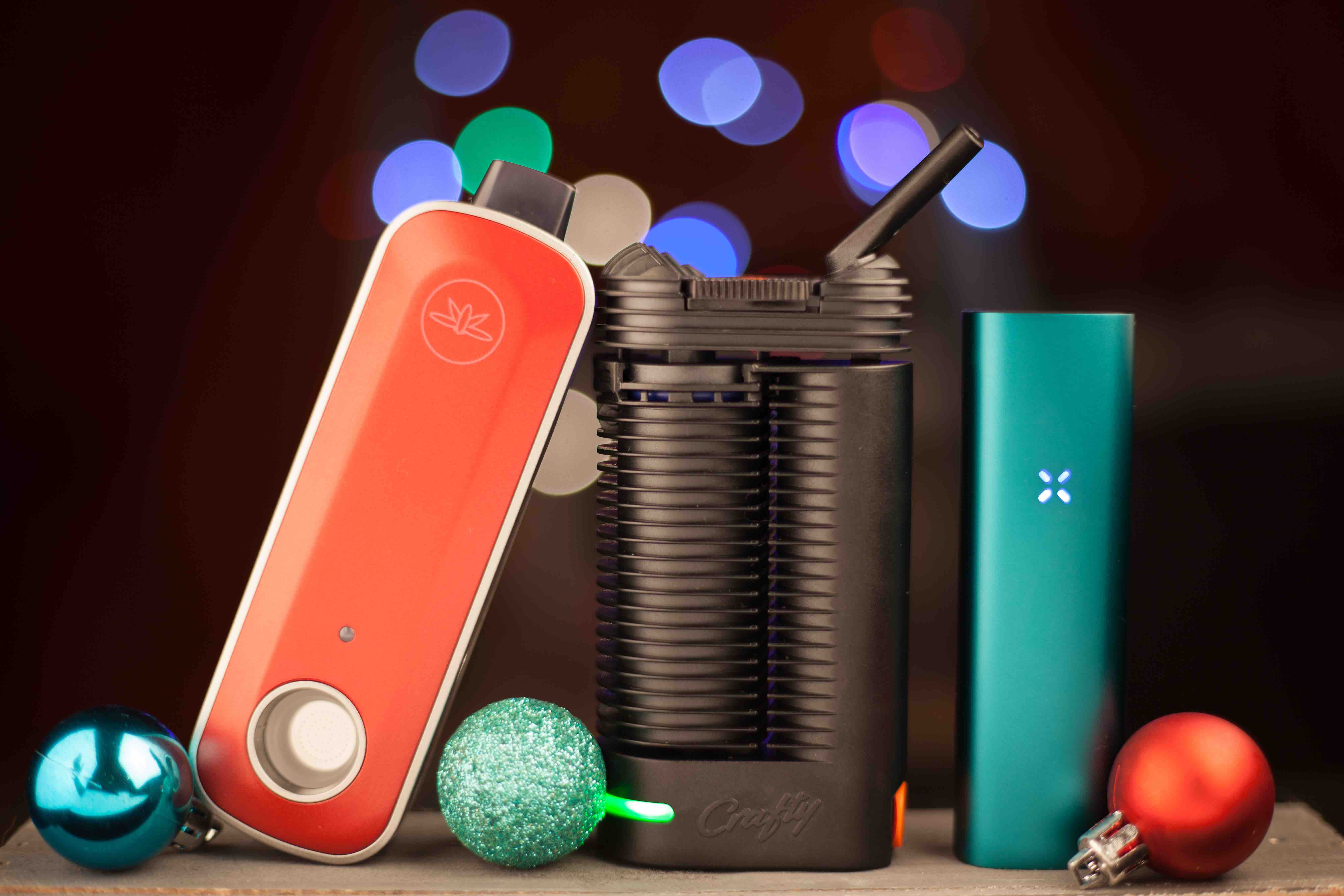 This was a difficult list to compile as we stock some pretty top notch portable vaporizers. Honourable mentions go out to the Boundless CFV, X-Vape Fog and the Arizer Solo 2. Don't forget that during December we are giving away a FREE Forbidden Fruitz Portable Powerbank with EVERY Portable Vaporizer!
The PAX 3: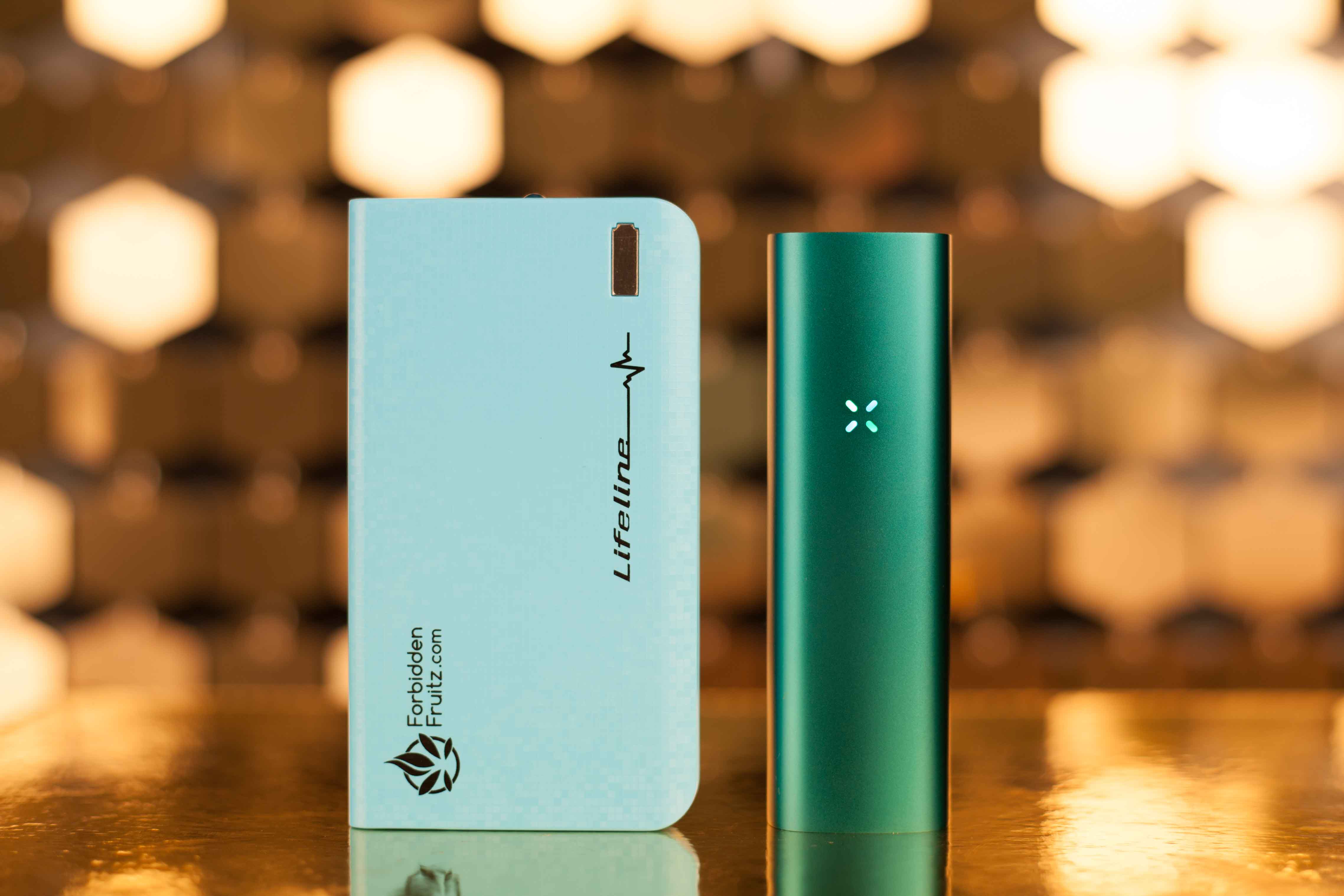 If something is great, people do something similar. If something is amazing, people just outright copy it.
The PAX 3 is such a popular portable vaporizer that you can even buy fakes online! That's right, just like iPhones, Canon Prime Camera lenses, iPods, Nike trainers and even Louis Vuitton handbags. The PAX is such a good product that factories are literally making replica knockoffs and I am not surprised. By far the most compact in this list. Despite that, it really 'PAX' a punch. It's easy to use, easy to clean, it takes dry herbs AND concentrates and is very sleek in its appearance. It's also the most discreet. The PAX 3 even has hidden modes on it such as party mode, Simon mode and a few other little easter eggs that we wouldn't want to spoil for you! It's clear to see why the PAX 3 is such a hit. It has it's own mobile app so you can take full control of your sessions wherever you are. Go get yourself a crappy knockoff today! OOOOOR buy from us. Not only are we a 100% Authorised PAX dealer but we are also the cheapest in the UK for PAX 3. With a free Forbidden Fruitz portable USB power bank and full 10 year manufacturers warranty too? You'd be mad not to!
- Starting from £158.95 - Get yours HERE
Storz & Bickel Crafty: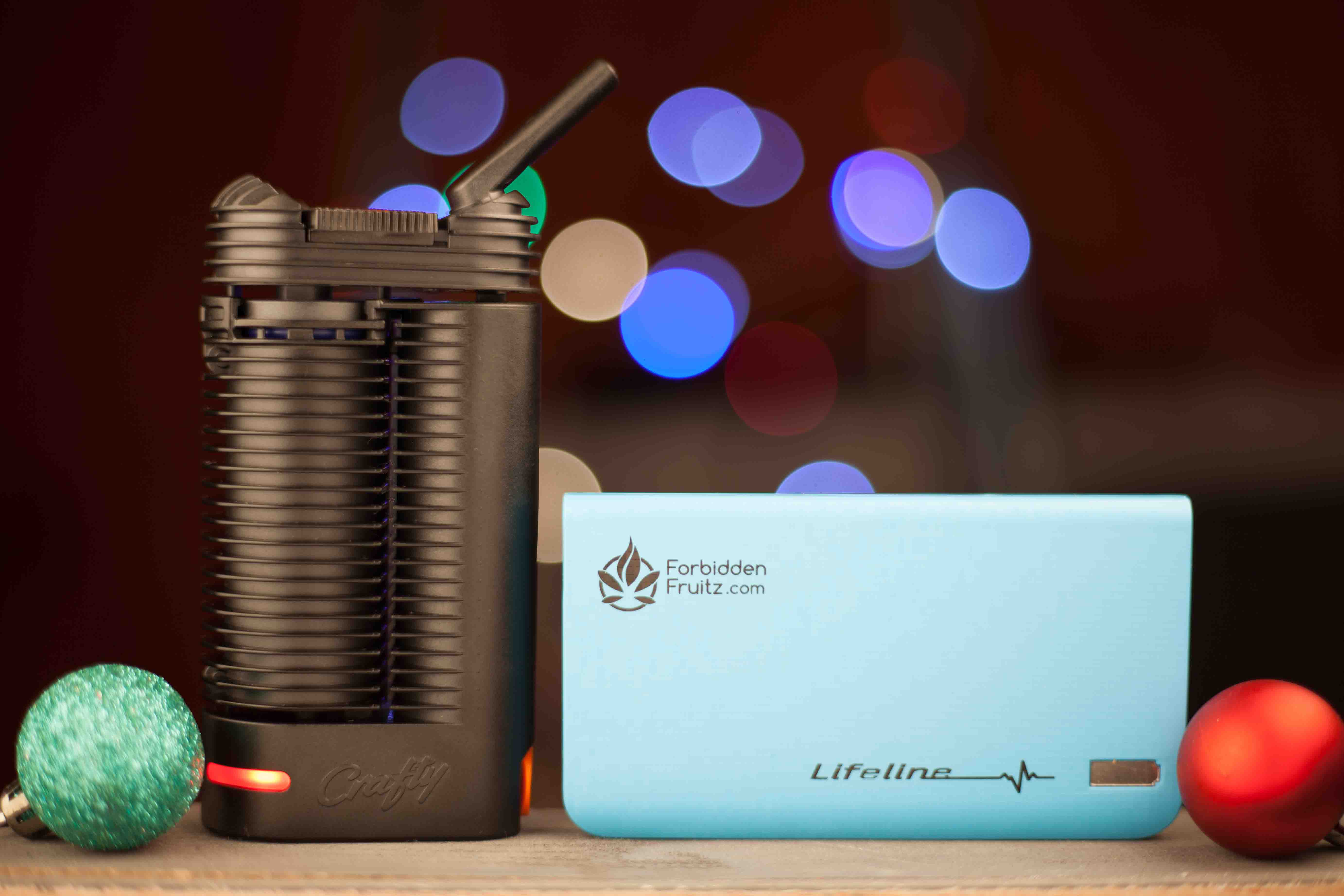 The Crafty by Storz and Bickel. This Vaporizer speaks for itself. You will generally find this vape in the top 3 of pretty much every online Vape chart and it's usually top of that list. The key feature of the Crafty? The flavour. Pure flavour. It has to be THE most flavourful portable vape on the market (perhaps only second to it's big brother the Storz & Bickel Mighty.) Dry herbs heat nice and evenly throughout giving you a beautifully flavour packed hit every time. Storz & Bickel have even got an App for the Crafty. Using the App you can adjust the temperature to the exact degree so you know exactly how you are taking your vape and what temperatures suit the particular herb you are vaping at the time. It can also change light and sound settings on the device too. Storz & Bickel are leaders in the field of dry herb vaping. In our opinion this is THE portable vaporizer to buy this Christmas.
- £195 including a FREE Forbidden Fruitz USB portable power bank - Get yours HERE - We are a 100% authorised Storz & Bickel supplier.
Firefly 2: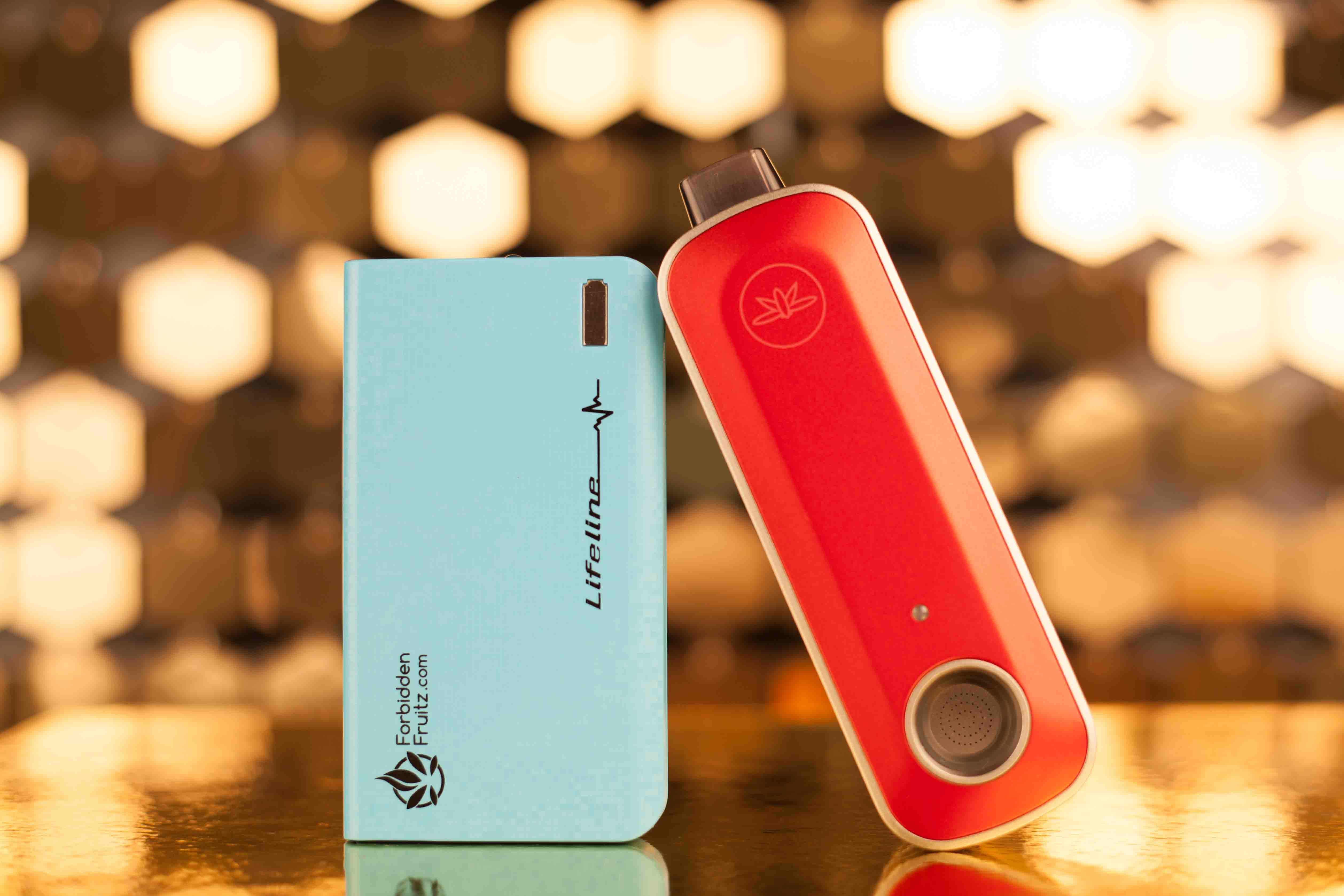 The Firefly 2: The Firefly 2 is stunning. It's got great functionality and absolutely stunning design, even the box is beautiful. I dare say if you made an unboxing video of this product it would win an Oscar. It's not just about style though, this hybrid vaporizer can vape both dry herbs and concentrates (liquids) it's easy to load and simple to use. The hits are pretty big and the heat settings are fully adjustable. The thing we like most about the Firefly 2 is the fact you can see your herb as it heats. This means you can see when it's done and ready to reload without removing any parts. It's an all round easy to use, top performing, stylish and well designed high end vaporizer. Trust us, get someone the Firefly 2 for Christmas and they will love you forever!
- £280 including a FREE Forbidden Fruitz USB portable power bank - Get yours HERE
Gifts under £100!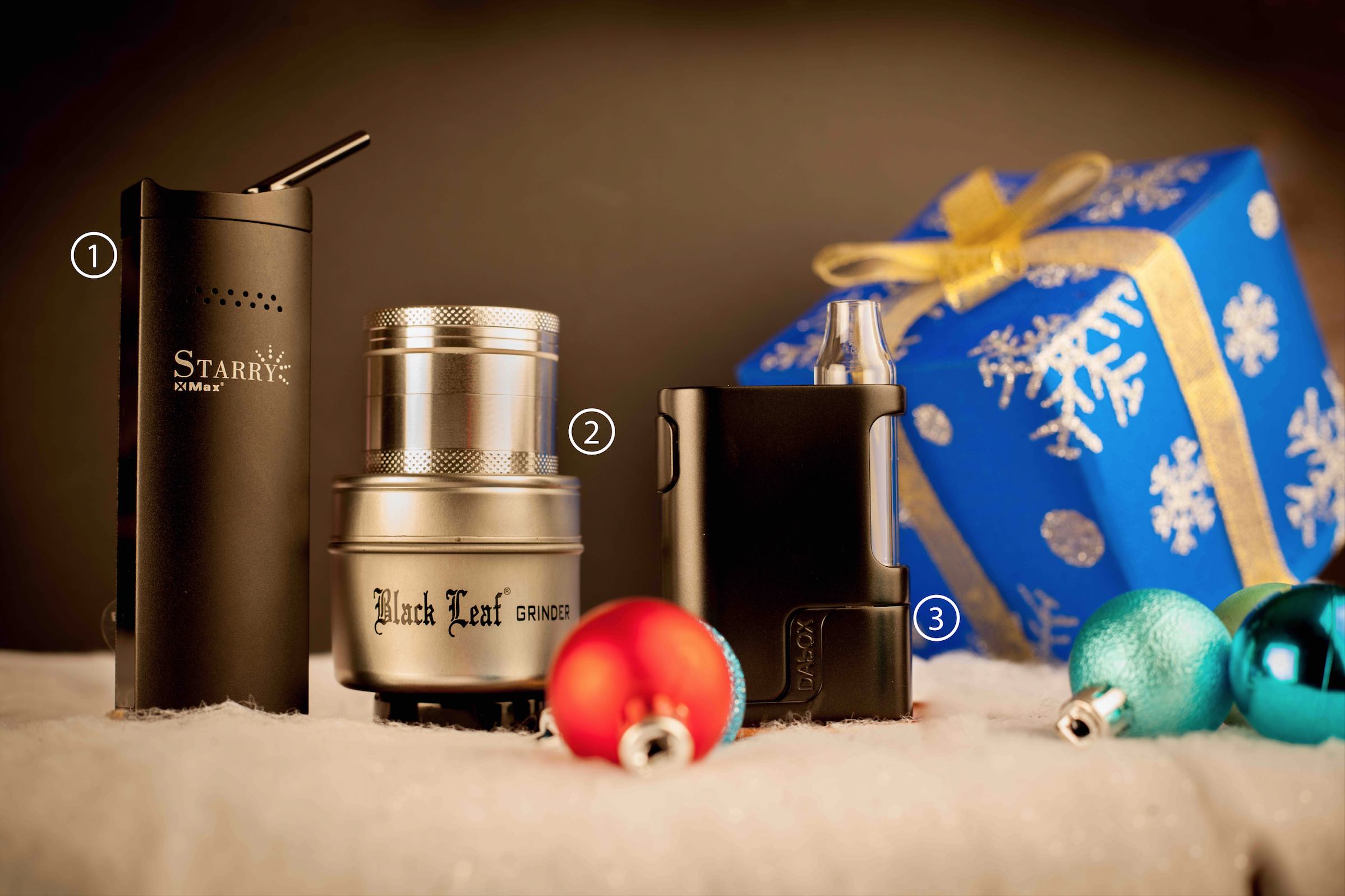 1: XMAX Starry portable vaporizer: The XMAX Starry is a heavy hitter at a low price. XMAX have really pushed the boat out in regards to build quality, vapor production and style. The XMAX Starry is a premium dry herb vaporiser featuring neat little touches such as an anodized aluminium body, retractible magnetic mouthpiece and adjustable temperature control which are not usually standard features of a Vaporizer in this price range but XMAX just like to give you more. If you want a top quality, heavy duty portable Vaporizer at a budget price then you won't find better than the Starry. This also comes with a free Forbidden Fruitz portable power bank so its value right across the board.
- £89.95 and comes with a FREE Forbidden Fruitz portable power bank - Get yours HERE
2: Black Leaf 4 part herb grinder: We can't think of a better grinder for the price. It's sharp as a tac, it's light and compact, the perfect size to fit in pretty much any pocket. It also comes in a nice branded storage tin. This would make the perfect stocking filler for any herb lover.
- £13.99 - Get yours HERE
3: The Vivant Dabox: The Vivant Dabox is a must for dabbing enthusiasts. Makes dabbing on the go a total breeze. No need to carry all that glassware around with you when you have this little beast. It's one of the most intense portable wax vapes on the market plus at way under £100 it's an absolute bargain too! This vape is an essential for all dabbers out there!
- £60 and includes a FREE Wax Pot - Get yours HERE
Gifts under £10!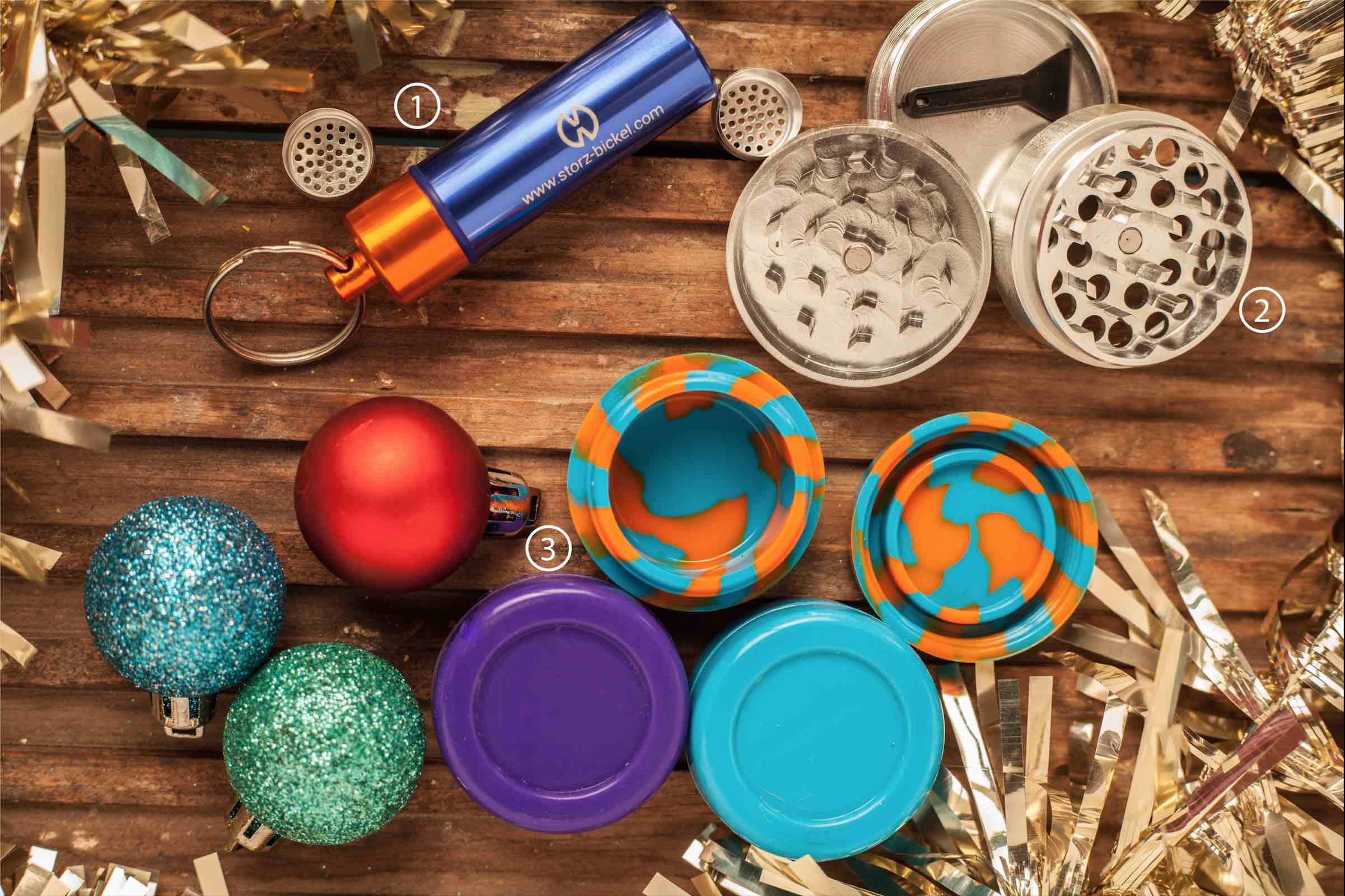 1) Storz & Bickel Dosing Caddy: This is the number one accessory for your Crafty or Mighty vapporizer. A durable aluminium case containing 4 dosing capsules for you to preload with your favourite dry herbs. This means you are ready to hit your Storz & Bickel Crafty or Mighty whenever you like. You don't need to worry about loading up even in the toughest of conditions, it's weatherproof so your herbs stay dry and ready to go!
- £7 - Get yours HERE - Also available for concentrates too.
2) Blackleaf 2 part herb grinder: We can't think of a better grinder for less than a tenner. It's razor sharp, and it's even lighter and compact than it's big bro. The perfect size to fit in pretty much any pocket. It also comes in a nice branded storage tin. If you are shopping for a herbivore this Christmas then you can't go wrong with one of these bad boys.
- £10 - Get yours HERE
3) Non- Stick Silicone Wax Pots: These little wax pots are a cracking stocking filler. They are made of Silicone so literally bounce off the floor if you drop them. They are also great from keeping odours to a minimum regardless of whether its wax, dry herb or anything else. The fact they are non-stick is a massive bonus too. Perfect for dabbing and herb enthusiasts alike and at this price how can you resist?
- £2.50 each - Get yours HERE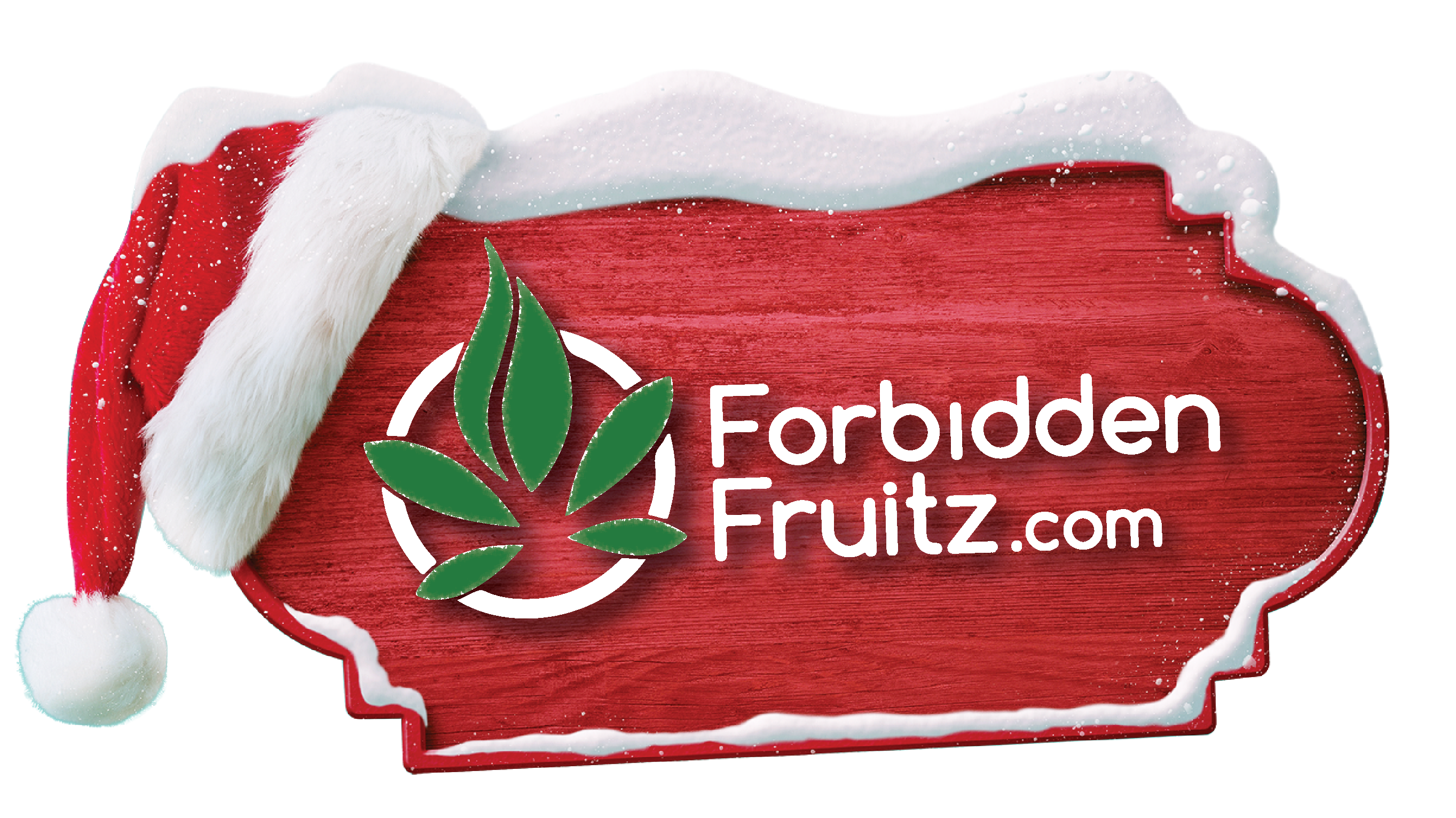 WE AT FORBIDDEN FRUITS DO NOT ENDORSE THE USE OF CANNABIS, SMOKING CANNABIS, VAPORIZING CANNABIS, THC OR ANY OTHER ILLEGAL SUBSTANCE. PRODUCTS WE SELL ON OUR SITE ARE FOR USE WITH CBD OIL OR OTHER LEGAL AROMATHERAPEUTIC HERBS AND OILS.